Enjoy the very best from your garden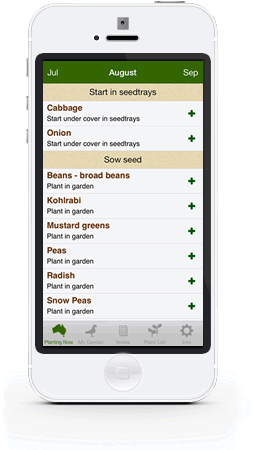 The Gardenate app provides expert advice on growing 90+ favourite vegetables, herbs, and soft fruits.
Made in Australia for gardeners everywhere, Gardenate is available on iPhone, iPad and Android
Be guided by the Gardenate planting calendar for your climate zone, together with hints and tips from the gardening community at gardenate.com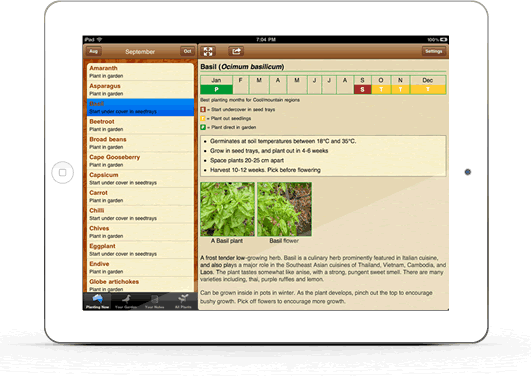 The Gardenate app will show you how to grow more of what you like best
Record your successes and track planting dates and harvests in 'my garden'.
Add your own plant varieties to the app to track your favourites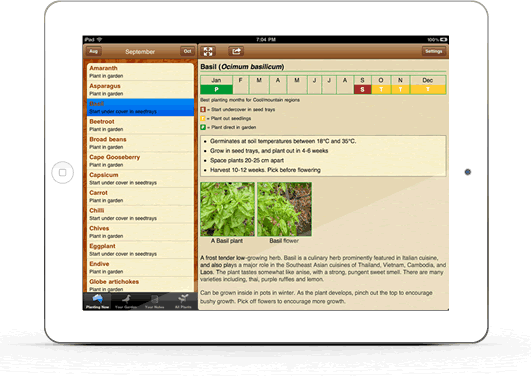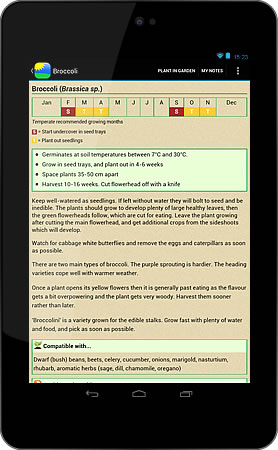 Get top results planting the right plants at the right time of year.
Use the harvest and plant notes to remember what works.
Plant as seeds or seedlings and use the estimated harvest dates to plan succession plantings for long harvest periods